Selfcare Summer Secondary Pack
Anna Feud, National Centre for Children and Families, has produced an electronic Selfcare Summer pack.
Self-care is all about what you can do to help yourself feel better or to keep yourself feeling good. It's a way that we can look after our own mental health and wellbeing. Everyone's approach to self-care will look different. What works for you might not work for others. There are lots of different self-care strategies you can try out…have a read and/or download. Click here.
This information has already been sent to you via Class Charts.
To find out more about Anna Feud organisation, click here. https://www.annafreud.org/
School Health
Our school nurse is Carolyn Robins 0151 247 6354/6010 email: carolyn.robins@merseycare.nhs.uk
Young people in Sefton aged 11 to 19 can send a message, anonymously if they wish, to their school nurse to get confidential help and advice about a range of health concerns, including emotional health, sexual health, relationships, alcohol, drugs and bullying.
The new service is available Monday to Friday (excluding bank holidays) from 9am to 4.30pm. Each message sent to the dedicated number, 07312 263 291, will receive an automated reply and a specialist community public health nurse will reply within 24 working hours
CAMHS Crisis Team
CAMHS: 0151 293 3577 Open 8am-6pm Mini-com: 0151 934 4657
Childline
You can still start a 1-2-1 chat from 9am - 10:30pm. Or you can call 0800 1111 for free from 9am - 3:30am. You can also send an email using a Childline account any time.
Kooth.com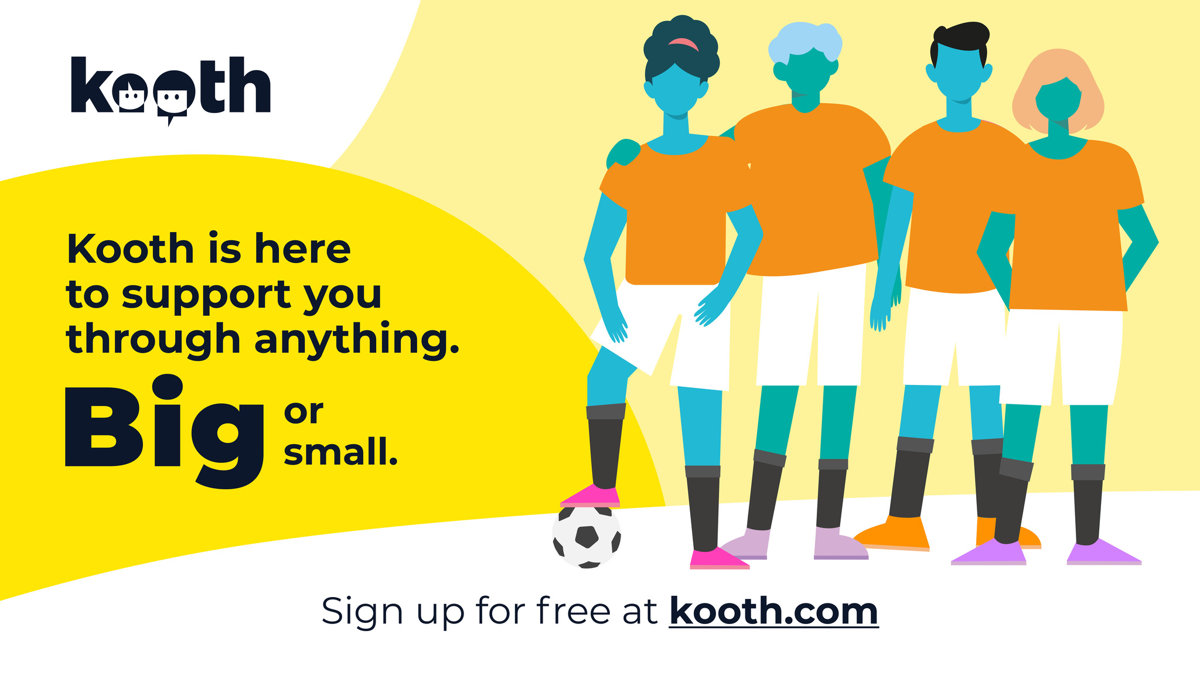 Kooth.com
Kooth - Back to school support brochure for students
Catch22
Holy Family Student Support Workers (SSW's) have an important role to play and provide significant benefits to our school. They offer pastoral care throughout the school to support our pupils develop effective coping skills and resilience.
They support our pupils and help them build positive relationships both in our school community and out in the community and within their family units.
As a pastoral team within school our SSW's work closely with Heads of years/form tutors/teachers/parents and carers, as well as external agencies constantly ensuring our pupils get the correct support package for their individual needs.
Our dedicated SSW's work with pupils on a one to one basis or in small groups to raise aspirations and ensure all our pupils have the opportunity to reach their full potential.
Student Support Workers have no teaching commitment, so they are available to deal with issues as and when they arise.
Our pupils' safety and emotional wellbeing is paramount. We want to help your child/children come to school to achieve and will endeavour to help them get the most out of school.
Some of the areas our SSW's are able to offer support with are:
Self-esteem/ confidence building.
Anger Management
Anxiety
Exam Stress
Organisational skills
Social Skills
Friendship issues
Bereavement
Home life/upset
Family breakdowns/EHP
Mental Health/Therapy
Aspirations
The team consist of an Inclusion Manager who will oversee what support will be needed to get the best possible outcome for your child.
The POD base houses the support workers who will be available to support your child's needs when referred into a pastoral system.
An attendance admin officer will be available (first response) to your calls regarding any issues you may have if your child is not available for school due to illness/safeguarding and welfare concerns.
We as a team have a wealth of experience in dealing with any issues you may have and work closely with external agencies to ensure we can meet your child's needs.
External Agency Support
We have a host of agencies who support the school and its families:
CAMHS
Therapist/Male/Female
School Health/Nurse
Social Care
Family Support Workers
Young Carers
Bereavement Support
LGBT Support
Careers Support
We endeavour to make sure we can support all families in the community and offer bespoke support in order to meet the family's needs.
In order to offer support your first point of contact will need to be with your child's progress leader who will be on hand to facilitate your request and will refer your child to the POD base for a 6 week intervention plan.
This plan will consist of 1 hourly weekly support sessions which may include support of the school nurse or therapist. As a parent you will be updated on a weekly basis via a phone call.
The POD Team consist of a:
| | |
| --- | --- |
| Mrs McKean | Inclusion Manager |
| Mrs Bradley | Attendance Officer |
| Miss McKenna | Pastoral Manager (POD Base) |
| Mrs Maslen | Student Support Worker (POD Base) |
| Miss Johnson | Student Support Worker (POD Base) |