16 November 2021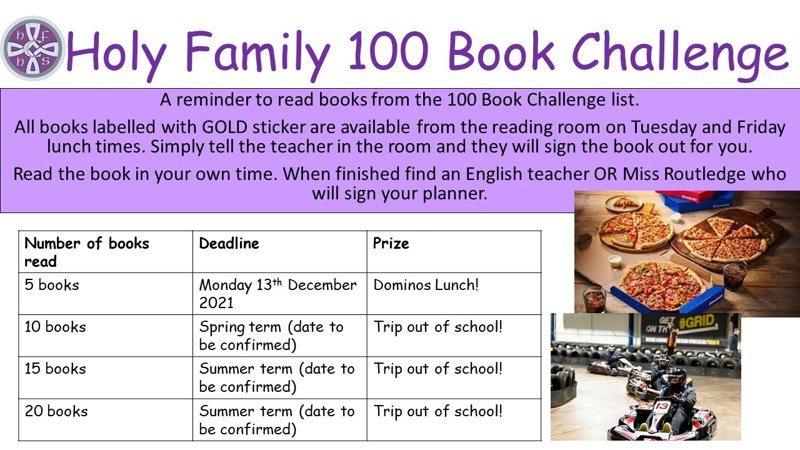 The 'Holy Family 100 Book Challenge' is a brand new and exciting reading competition, created just for Holy Family students. We have selected 100 books across a wide range of genres, books that stretch, engage, and fascinate the reader. Within our selection is a range of wonderfully diverse novels. The ultimate challenge is for students to read all 100 titles during their time with us at Holy Family... quite the challenge and certainly ambitious.
Students have five years to read as many as they can. The more books read the higher students will climb on the school leader board leading to more prizes and exclusive trips.
Below you can find a complete list of the HF 100 books along with the Reading Age each title is suited to. You can find out who is currently at the top of the leader board and what prizes they're on track to win.
In addition, every year we will be selecting several students from each year group to go on an amazing school trip. These will be the students who have demonstrated the greatest effort with their reading, the best progress over the year or have simply been an engaged reader.
Holy Family 100 Book Challenge