13 May 2019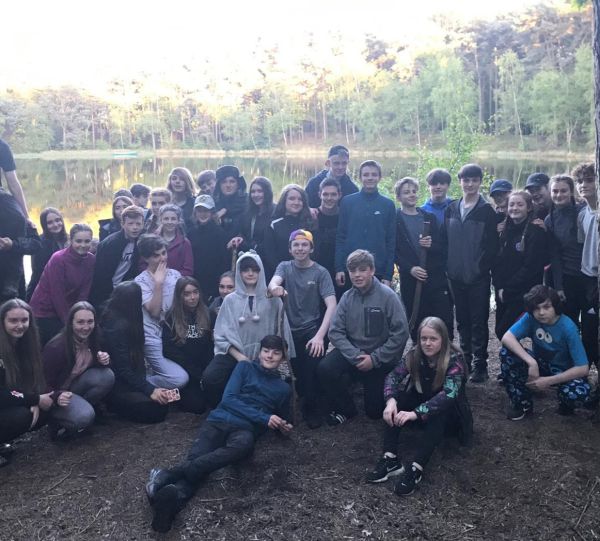 Bronze Level Duke of Edinburgh Award Scheme Assessment Expedition
10th-12th May 2019
On Friday 10th May 85 candidates arrived at Forest camp on the outskirts of Delamere Forest in Cheshire. Their aim was to pass the assessment element of the D of E Bronze Award Scheme. To do this they had to independently navigate their way through the countryside and follow a pre-determined route, which they had planned previously, in the classroom. The main focus of this expedition was "Countryside appreciation". Throughout their 2 day expedition they were required to walk for 15 miles, whilst being self-sufficient and taking in the unique features of the Cheshire countryside. The expedition had excellent walking conditions as the weather was warm and there was a breeze which helped cool the candidates down throughout the 2 days. On day 1 the candidates navigated their way around the canals of the Weaver Parkway. Here the candidates passed a range of wildlife features and historic industrial buildings, which used to produce salt on a mass scale for Europe and the rest of the world.
The candidates are encouraged to stop for lunch and refuel on a regular basis and one of the suggested stopping points was the Vale Royal Locks. Here the candidates were able to observe the canal barges passing by whilst overlooking the beautiful backdrop of Vale Royal Golf Course. Once the candidates had their lunch they continued towards Whitegate Way. This was originally a train line which supported the salt transportation from Cuddington to join the Manchester – Chester route. This is a route which is popular with walkers and cyclist as the majority of the footpath is flat with no hills (much to the delight of the candidates who were carrying their rucksacks). This route took them back to Forest Camp Site which is owned by Cheshire Scouts. The candidates made excellent time on their first day and had so much energy that they had time to play rounder's back at the camp site after their evening meal.
On day 2 the candidates woke up to a beautiful sunrise overlooking the small lake in the campsite. They prepared their breakfast and took down their tents before setting off for their final destination, Delamere Train Station. The candidates were excellent navigators and used their map with a high degree of accuracy. The way in which they packed their rucksacks was very well organised and this also helped with the walking as there were few aches and pains. This route took the candidates 6 hours to complete.
Upon arrival at their finishing point Mr Hudson, who was their Assessor for this expedition gave them a group debriefing and informed all of the candidates that they had passed the expedition section of the Bronze Duke of Edinburgh Award scheme.