6 May 2018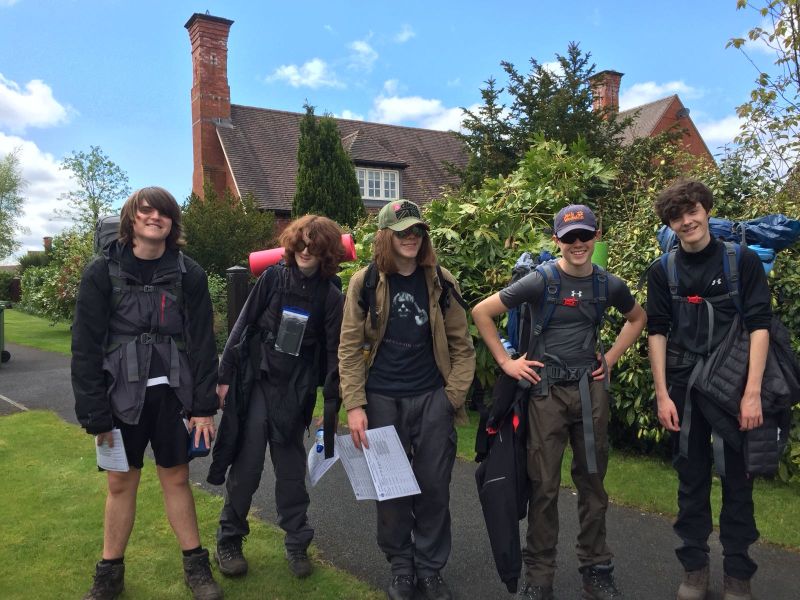 4th – 5th May 2018
63 candidates went into the Cheshire countryside to be assessed for their Bronze Level of the Award Scheme. This was another 2 day expedition where the weather had reached record temperatures for this time of year. However, all of the candidates were fully prepared for all weather conditions.
They started their expedition from Forest Camp which is situated in the heart of Delamere Forest. This is a site owned by the Scout Organisation and provides the opportunity to camp in a forest overlooking a lake which provides a real experience of outdoor adventure.
The candidates were in groups of between 4 and 7 and set out on their adventures. Mr Hudson had done a pre expedition check with all of the candidates to ensure they all knew the route which was before them. Passing many of the sites of interest within Delamere, the candidates observed canal barges, luxury golf courses, horse stables, wooded forests and a real appreciation of rural living. The route took all of the candidates approximately 6 hours to complete. Once the candidates had returned to camp they prepared for the evening by setting up camp and preparing their meals to ensure they were energised for the following day's expedition. The weather conditions combined with the equipment the candidates had carry meant that they needed some much deserved rest. That evening all candidates were asleep by 10.30pm.
Day 2 was predicted to be even hotter than their first day's expedition. As such a decision by all of the candidates was made to leave camp as early as possible and start their expedition before the sun was at its hottest. This was a wise decision as all candidates finished much earlier than was initially planned. This showed that the candidates had initiative and had put all of the skills delivered to them in training into practice.
Overall this was a very successful expedition and a big thank you to all the staff who supported the expedition:
Mr Husdon, Mr Jamieson, Mrs Farrer, Mrs McCarthy, Miss Maslen,
Mr Morley, Miss Bailey, Mrs Brookman.
More importantly. Well done to everyone who participated in the expedition and congratulations on passing the assessment element of the Duke of Edinburgh Award Scheme.