22 April 2018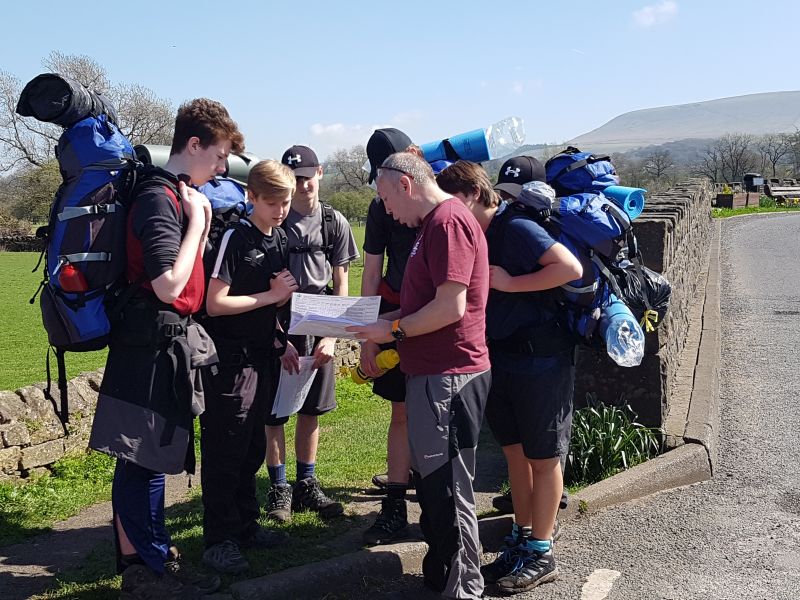 Practice expedition - 20th – 21st April
63 candidates from Year 10 ventured to the Ribble Valley to do their 2 day practice expedition for the D of E Award scheme. The high volume of candidates from the school put all of their training skills into practice. They were able to navigate with accuracy to the extent that none of the young explorers deviated from their planned route. On both days the weather conditions were extremely hot and throughout the staff met the candidates at different checkpoints to provide additional water supplies for them to continue their journey. Upon return to their campsite the candidates were able to set up camp and prepare for evening meals. All of the candidates used their trangias to cook meals such as pasta bolognese and beef stew & dumplings, some candidates had even prepared a deserts such as sticky toffee pudding. Once the candidates had given themselves additional energy they rested in the evening and sat around the campfire before returning to their tents for much needed sleep.
The clear clouds in the day time meant that the evening was very cold. A soon as the sun had risen the candidates got out of their tents and prepared their morning breakfast. The early morning sun provided natural warmth and this provided motivation to pack all of their kit and start the second day's expedition. The route took the candidates up into Waddington Fell. This was a 6 hour expedition and all of the candidates completed this day successfully.
All 63 young explorers passed the bronze level practice expedition and they have displayed the skills required for a bronze assessment in the Cheshire countryside.