27 June 2017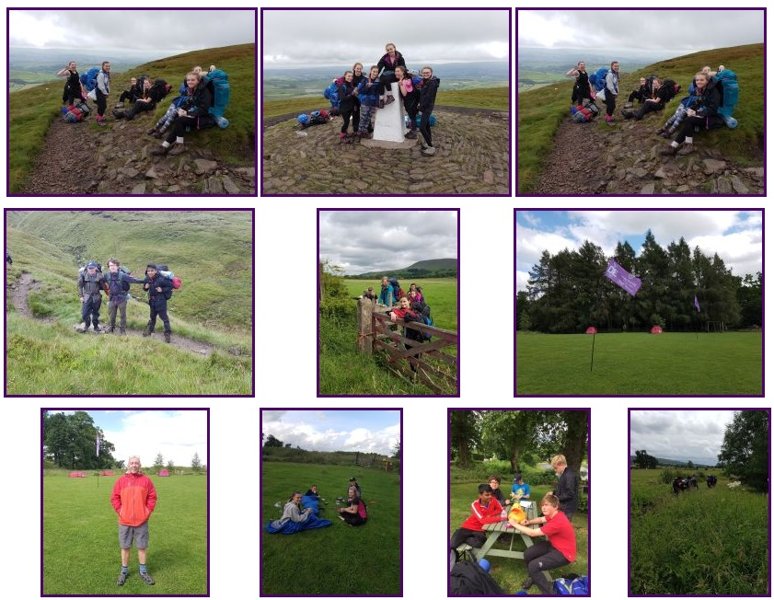 On the weekend of 24th - 26th June 2017, 16 candidates participated in a Practice Expedition covering Pendle Hill to Forest of Bowland. All of the candidates are in Year 11 and they waited until their exams had finished before starting their expedition element of the D of E award scheme.
The candidates walked a total of 30 miles over the 3 day expedition. They were self-sufficient and they had to carry their own food and personal equipment on all 3 days.
The candidates had to attend a series of training sessions before the expedition which covered topics such as personal survival, emergency first aid and navigation. Mr Kinsella was very pleased with their preparation for the expedition and how they equipped themselves throughout. They walked in different weather conditions and were positive at all times. They always followed the country code and were a credit to the Duke of Edinburgh Award Scheme.