30 November 2021, 6.00pm – 7.00pm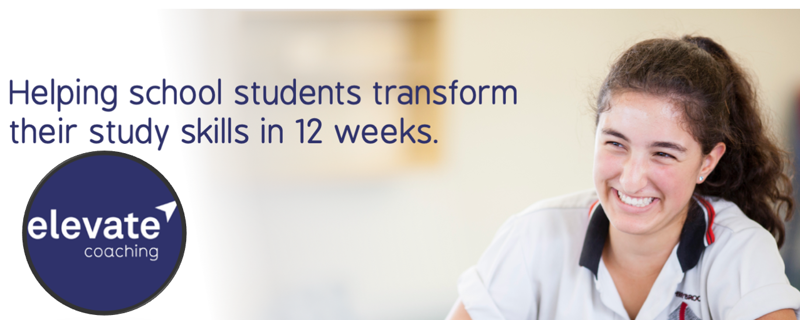 We're excited to announce that parents of our school have exclusive access to Elevate Education's Parent Webinar Series this year.

Elevate works with our students, delivering high-impact workshops on study skills, motivation, wellbeing and exam preparation. By tuning into their webinar series you will learn how to better support your children at home through reinforcing the skills they learn at school.


Tuesday 30th November @ 6:00pm:
Getting Ready for Exams
In these sessions Elevate will show you:

Improving Memory

Getting Ready for Exams

· Why students forget content in exams and how to get around it.

· The problems with the way most students memorise information.

· The 3 easy-to-use memory skills that will ensure students remember 100% of their notes.

· What parents can do to assist memorisation before an exam (and what you shouldn't do!)

Elevate's simple 3-step process for revision and how to use it to achieve the best results.
How students should manage their time in the build up to an exam.
How to remove blind spots in their knowledge.

"I just want to say I used your techniques in my daughter's last year of her A-Level. She went from A, B, C in the first year to A*, A*, A in her final exams this year at her school. We focused on tasks and feedback and improving her marks. Grew in confidence and very proud of her achievement. At uni now. Thank you."
"Very insightful and helpful. Thank you so much."
"Fantastic ideas and great presentation, Thank you very much."
​​​The webinars are run live online from 6pm – 7pm where the presenter will share Elevate's key research and skills, and will conduct a live Q&A so you can ask them questions directly.
Should you have questions or would like to contact Elevate directly, their details are listed below.